HI Richmond friends,
I hope everyone had a wonderful Mother's Day and that the day allowed for some happy, peaceful moments.
This weekend looks like a great one to get outside and make some memories. We are thrilled to be sharing more and more on our calendar. The CDC guidelines are changing and things are slowly getting back to a new normal. With these changes, after 15 months, there may likely be new sets of feelings on getting back, read our article this week, offering some suggestions. It is important to do what works and feels best for you.
We are continuing to add to our Summer Camps and hope it Is helpful in planning your Summer.
Learn about the National Park Access Pass here.
If you would like to advertise your local business, in any way, we would love to help you. Get in touch with Carissa.
My favorite quote of the week: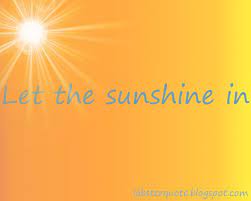 We are happy to be able to be a resource for our Richmond families and want our platform to be one of support and assistance. The more we help, the more we can do, the stronger our community will be.

Until next time, with love and gratitude,

Stay safe & well

Carissa