Coach Kuebler has been running baseball camps for the past 8 years in Williamsburg, VA.  He is passionate about providing an opportunity for youth baseball players to learn baseball in a fun, structured and safe environment.  
He recently teamed up with Coach Cam Cassady of Benedictine College Prep's baseball program here in Richmond, VA. Together, Cassady and CBI will host a youth baseball camp at Benedictine from Monday August, 7th- Thursday August 10th 8:30am-12:30pm.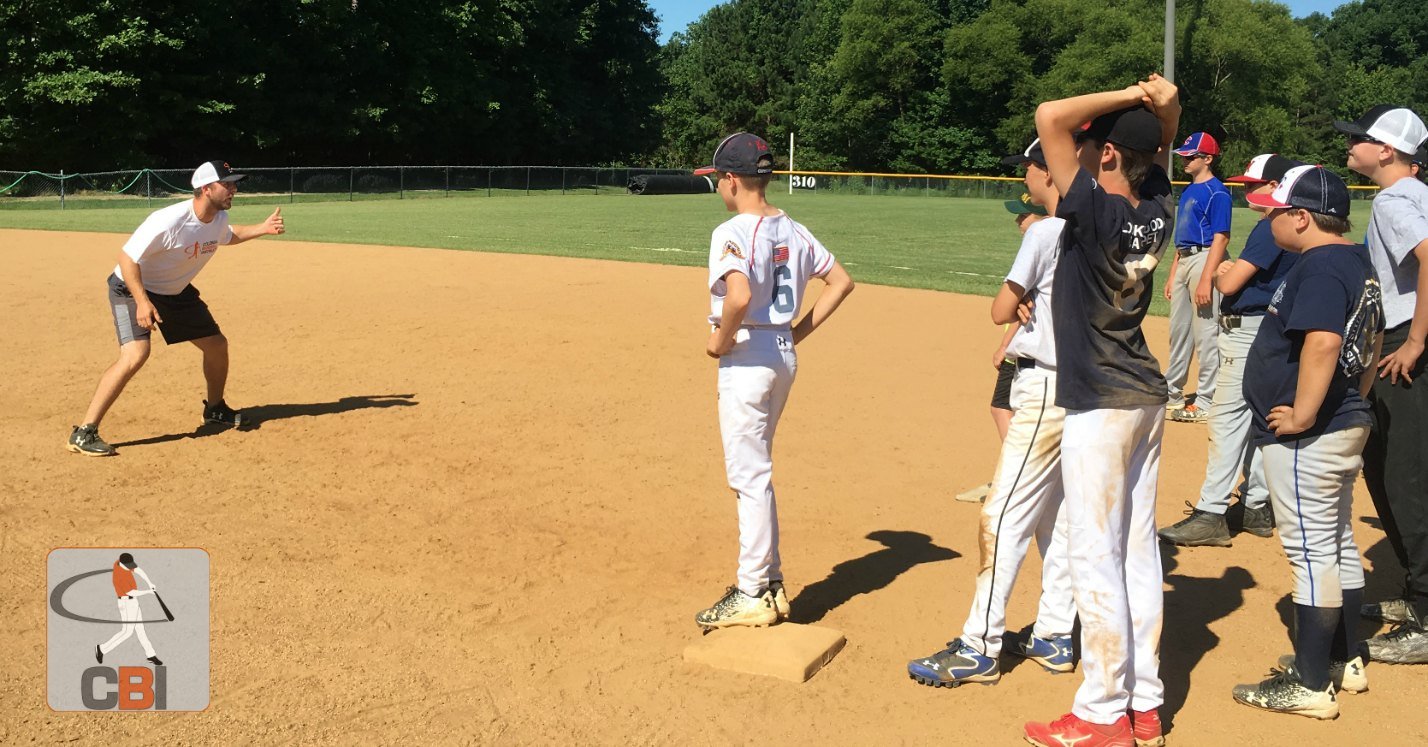 ​
So why are CBI camps so popular? Here are 10 reasons…
Low camper to coach ratio: The highest ratio at CBI summer camps is 7 to 1. Most of the time it is even lower.


Professional staff: All coaches must pass a strict national background screening from SSCI. The coaches on the CBI staff are made up of current high school baseball coaches or teachers with a background in coaching baseball. So not only do they know baseball, they know how to teach it.


Attention to detail: Each day of camp is specifically designed for the particular players in each camp. The day's schedule is thoughtfully planned out to the minute.


Safety: A full time Athletic Trainer is on staff at all summer camps. Additionally, campers are grouped by age and skill level. Modifications in equipment are made to match a group's skill level (i.e. using a soft tee-ball).


Time on task: All players are engaged at CBI camps. You will find that there is not much sitting around. CBI believe that lines and lectures are not helpful. Skill based drills are designed to increase repetitions.


Skill Assessment: At the end of each summer camp, each camper receives a written skill assessment. This will provide feedback on areas of the player's game that need improvement as well as suggestions of drills that will help them improve.
Fun: CBI camps are a perfect mix of seriousness and fun. Campers learn the game but have fun doing so with thoughtfully planned out drills and activities that encourages fun competition.


Instructional: CBI camps are centered on skill development as well as developing a player's "baseball IQ". Campers come away with a new understanding of concepts that are not usually taught on your average little league or travel team. This is not a "baby-sitting camp".


Value: Feedback from many parents state that their campers come away with an enthusiasm and motivation for playing baseball. Additionally, they feel that their player is getting a lot out of their investment.

Organized: All camps are well thought out and schedules are communicated to parents and players. Throughout each week, all of the major baseball skills and concepts are taught and practiced.


Richmond Camp Registration Details: CBI travels to Richmond and joins coach Cassady at Benedictine College Prep for a 1/2 day camp August 7th-10th, 8:30am-12:30pm  
REGISTER HERE: https://www.benedictinecollegeprep.org/summerprograms/baseball

Cost: $185

Ages: 7-13 (Rising 2nd- 9th Grades)

Location: Benedictine College Prep Baseball Field

Camp Format:
• We keep our camper/staff ratio no more than 7 to 1 in the summer so there are only a limited # of openings.
• Players will be grouped by age and skill level at all times.
• Station work with skill appropriate instruction and live game play to include:
• Tee work and swing breakdown
• Live batting practice
• Infield defense drills
• Pitching and throwing instruction
• Catching instruction
• Base Running Instruction
• Fun tactical small sided games and competitions
• Modified and full game play at the end of each day
• Written evaluation of your player emailed to you within one week of the camp. This will identify strengths and areas of needed improvement in your player's game.
Instructors:
CBI Coaches and Collegiate Baseball players that have played for Kuebler, Heisel or Cassady.
*CBI Coaches are made up of current high school baseball coaches, professional teachers or professional baseball players with CPR/AED/First Aid certification.*
** A certified athletic trainer on site at all times.**
**All coaches must undergo and pass SSCI National Background Screening**
Equipment:
Glove, bat, Helmet, Cap, baseball attire, cleats, sneakers or turfs (if we have to use Benedictine's school for shelter during unexpected weather.), catchers gear if you want to work on catching and sport drink/water. Baseball pants are recommended but athletic shorts OK for very hot weather.
Weather related issues:
What if there is a total washout due to rain? Friday, August 11th will be the only make up day for full day rain out. 
What if there is an unexpected passing storm during the camp? We will use a designated area in Benedictine as a place of refuge until it passes.
Discounts:
SIBLING DISCOUNT: Receive 10% off your camps when you register 2 or more siblings for the same camp.
TEAM DISCOUNT for groups of 4 or more from the same local or travel team. Please contact Coach Kuebler for your team's code.
Questions?????
Contact Coach Kuebler at CoachK@ColonialBaseballinstruction.com
Want more information about CBI and what they have to offer? Click here: http://colonialbaseballinstruction.com