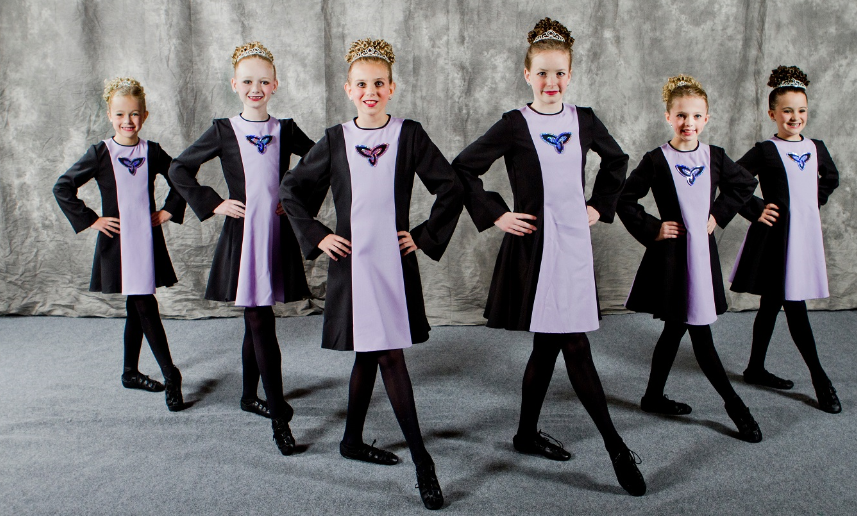 We Are Ready For You To Be A Part Of The Crossroads Legacy!
Since 2001, Crossroads has brought the exciting and fun art of Irish dance to the Richmond, VA area to children, adults and the community. As members of the World Irish Dance Association (WIDA), Crossroads provides a fun, energetic learning environment with inspiring instruction for dancers to develop a love of Irish dance, increase coordination, build long-lasting friendships and drive self-confidence to perform to an audience.

Under the direction of champion dancer and board, certified Irish dance instructor, Amy Habel, TCRG, our balance approach of weekly classes, competition and performance dancing that has led us to our greatest success on and off the dance floor. The opportunities here for a dancer are unmatched and priceless.
Dancers are given the ultimate, well-rounded experience and education in Irish dance, culture, and music to include:
Weekly classes learning traditional Irish dance steps and rhythms
Irish culture education including history, music, Gaelic speaking and more
Workshop classes with guest teachers from professional shows such as Riverdance, Lord of the Dance, Busch Gardens Celtic Frye
Competitive Irish dance opportunities at local, regional, national and world level
2 Performance Companies within the school
Performance opportunities at community events and our end of the year Spring Showcase
WHY CHOOSE CROSSROADS IRISH DANCE?
WELCOMING
Crossroads welcomes dancers age 5 to adult
Variety of classes for ALL levels
Whether looking for something recreational, performance or competitive we have something for you.
TALENT, CERTIFIED INSTRUCTORS
Crossroads dedicated staff brings their talents to Crossroads for your dancer's Irish dance education.
Provide your dancer with a well-round education of Irish culture, dance, and music.
Knowledge and training allow your dancer to develop proper technique and find the unique dancer inside.
PROFESSIONAL FACILITY
Modern, professional facility to give your dancer the best learning environment
900 sq foot dance space
Professional sprung marley floor for best training and safety
Cozy waiting area, private bathroom
AFFORDABLE
Offers family-friendly pricing for all families and budgets
Discounts available for families with multiple dancers and classes
Flexible payment options including installments
Are You An Adult Looking To Learn Irish Dance?
Crossroads also offers an exclusive Adult Program open to adults who are new to Irish dance or those looking to get back into dancing. Our adult dancers take classes with other adults making if a fun, comfortable and social experience. Classes are tailored to the group of participants to ensure that the material we learn is suitable with options for every age and skill level. There's no age limit on Irish dance!
Want More Information About Classes?
Check us out online at www.crossroadsirishdance.com OR email us at info@crossroadsirishdance.com.
Crossroads is located at 730 Research Road; off of Midlothian Turnpike across from Chesterfield Town Centre. Check out our website for more information on upcoming classes.