Onstage at the Children's Theatre at Willow Lawn from July 12 – August 11.
Polkadots follows 8-year-old Lily Polkadot, the first Polkadot to attend the school in the "Squares Only" small town of Rockaway. However, Lily, along with her new friend Sky, a shy Square boy who appreciates her for her unique polkadot skin, prove that our individual differences do not make us weird or wrong, they make us awesome. Polkadots will be onstage at the Children's Theatre at Willow Lawn, 1601 Willow Lawn Drive, Richmond, Virginia 23230.
Jan Guarino will direct this "Cool Kids Musical". Guarino most recently directed Dancing Lessonsat Hanover Tavern and the Children's Theatre production of Busytown. Choreographer Mallory Keene will make her Children's Theatre choreography debut, after recently appearing on the November Theatre stage in Sister Act and Mary Poppins. Sandy Dacus will serve as Musical Director. Her other Virginia Rep musical direction credits include Shakespeare in Love and 1776.
The four actors featured in the show are Caroline Lynch, Quan Chau, Madeleine Witmer, and Sydnee Graves.

Onstage at Hanover Tavern from July 19 – August 25.
For anyone looking for a trip back to the days of close-harmony quartets, look no further than Stuart Ross's nifty musical revue, Forever Plaid.
Four young singers are killed in a car crash when their convertible is driven off the road by a bus filled with Catholic schoolgirls on their way to see the Beatles' American debut on Ed Sullivan. They posthumously take the stage for one final gig in this goofy, 1950s nostalgia trip.
Enjoy the golden tunes of "back in the day" as The Plaids return from the afterlife for their last chance at musical glory. Featuring such songs as Catch a Falling Star, Day-O, 16 Tons, Three Coins in the Fountain and Chain Gang. Mitchell Ashe, PJ Llewellyn, Ian Page, and Caleb Wade will sing the hits for you, with Direction by Wes Seals and Musical Direction by Travis West.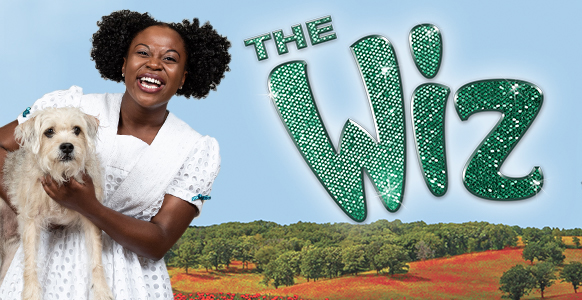 Join us for a special opportunity to learn more about The Wiz from Director Kikau Alvaro and Dramaturg Mariah Taghavie-Moghadam. They will host Four Thoughts, a pre-show conversation beginning at 1:15pm, prior to the 2:00pm matinee in the November Theatre, this Sunday, June 23rd. You do not need to RSVP for Four Thoughts, simply arrive at the theatre by 1:10pm to get seated in time to enjoy it.
They will explore four primary questions that will illuminate interesting aspects of the show, and broaden the audience's understanding of its background. Kikau and Mariah will be exploring these questions:
1. What is the role of the dramaturg in the creation of the show?
2. During the dramaturgy research phase, did you discover any information that surprised you?
3. What is the Black Arts movement, and how did it impact Virginia Rep's production?
4. What is the cultural impact of The Wiz, both "then" and "now"?