Happy Friday Richmond friends! Another weekend, almost the middle of July and guess what I saw in Target, yup, school supplies! OH MY! I refuse to think about that, so forget I said it!
We ventured to SC last weekend, drove 7 hours to be in paradise on the lake my brother lives at. It was a quick 48-hour trip, but, oh so worth it! I am on a mission for making some memories. This was a big one for me, I did the driving, my hubby had to work! It was really great . This week's pic is from the visit. Next up for us, is a quick trip to Long Island to see our family there.
Here is a pic of me and my brother, his wife and all of our babies! That doesn't happen often!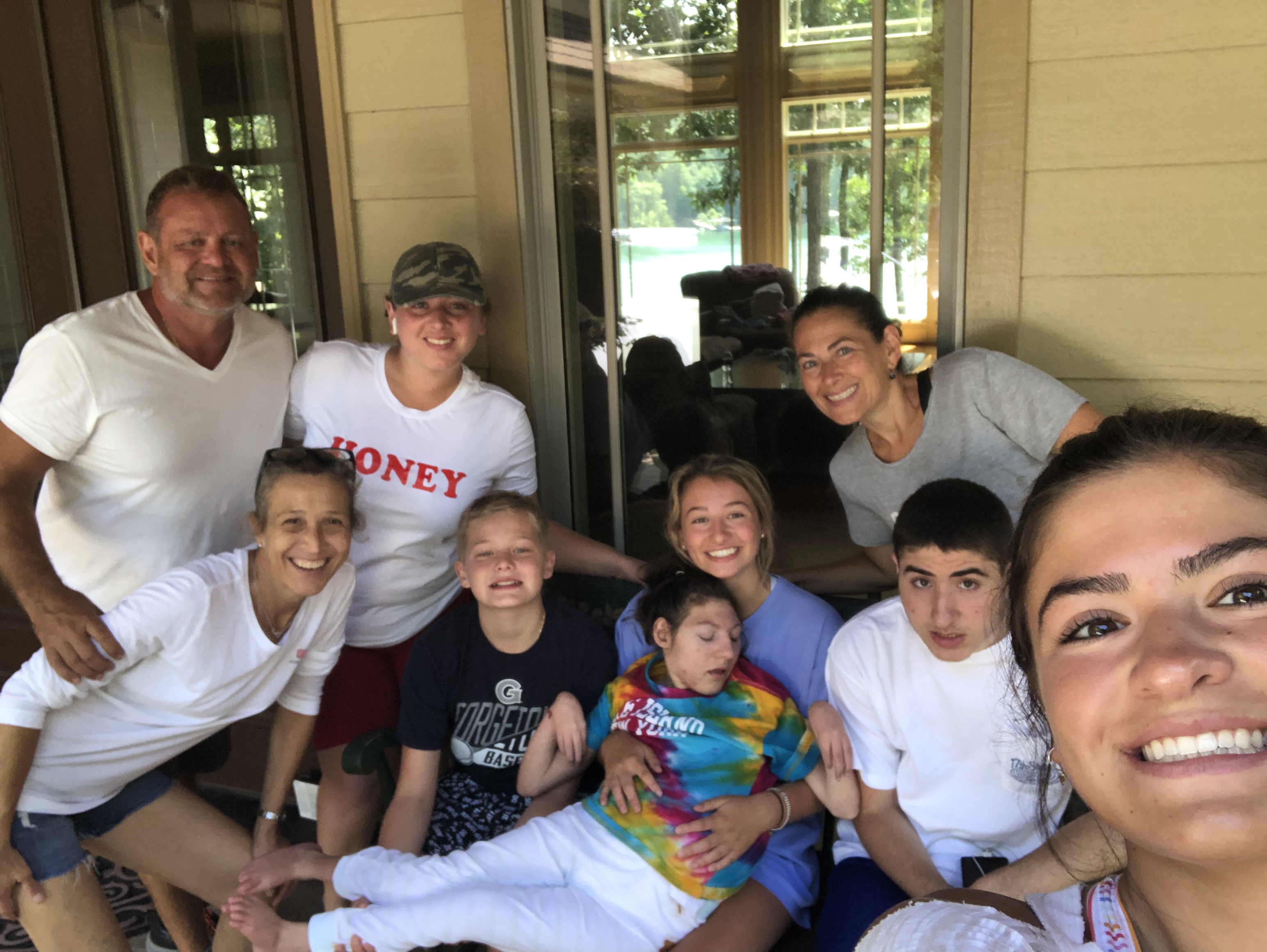 I hope you are all enjoying the Summer, making some fun memories and finding some time to just enjoy the moments.
We welcome Lynnhaven Academy Online to our site this week, learn all about them in the article below, but what a great option for so many families. The ability to receive an education from an accredited school, from anywhere you need to be!
Don't forget to check out the 12 things to do in RVA this week along with the Kings Dominion Military Special here, and for our teachers- Target has a back to school special for you! Check it out here.
If you haven't saved these 2 links, bookmark them now, It will be a big Summer Help! The 2019 Regal Movie Summer Program and Summer Reading perks are happening!
Don't forget to check out all our guides:
Here are the CAMPS
Here are the FESTIVALS
Here are the FARMER'S Markets
And, here are our quotes :
QUOTES! Summer Time

Summer afternoon—summer afternoon; to me those have always been the two most beautiful words in the English language. ~Henry James

Summer breeze, light fluffy clouds... Mother Nature has a canvas for every season. ~Terri Guillemets


GIVEAWAYS!
Modlin Center Family Pack for the season! See Article below!
How Did This Get Made? Giveaway on Facebook.
Our calendar here will show you some of the highlights, but on the site, you can see weeks and weeks and our full calendar! ! Please remember to check with venues before heading out as we are not informed when events are rescheduled or canceled! The listing below is only a sampling of our calendar, for the full Richmond events link, check out here-.
We send a very special thanks to all of our Richmond Macaroni Kid sponsors/ partners, they make it possible for us to offer this free e-newsletter and website to you. We couldn't do it without them.
Wishing you all a wonderful week.
xoxo
Carissa