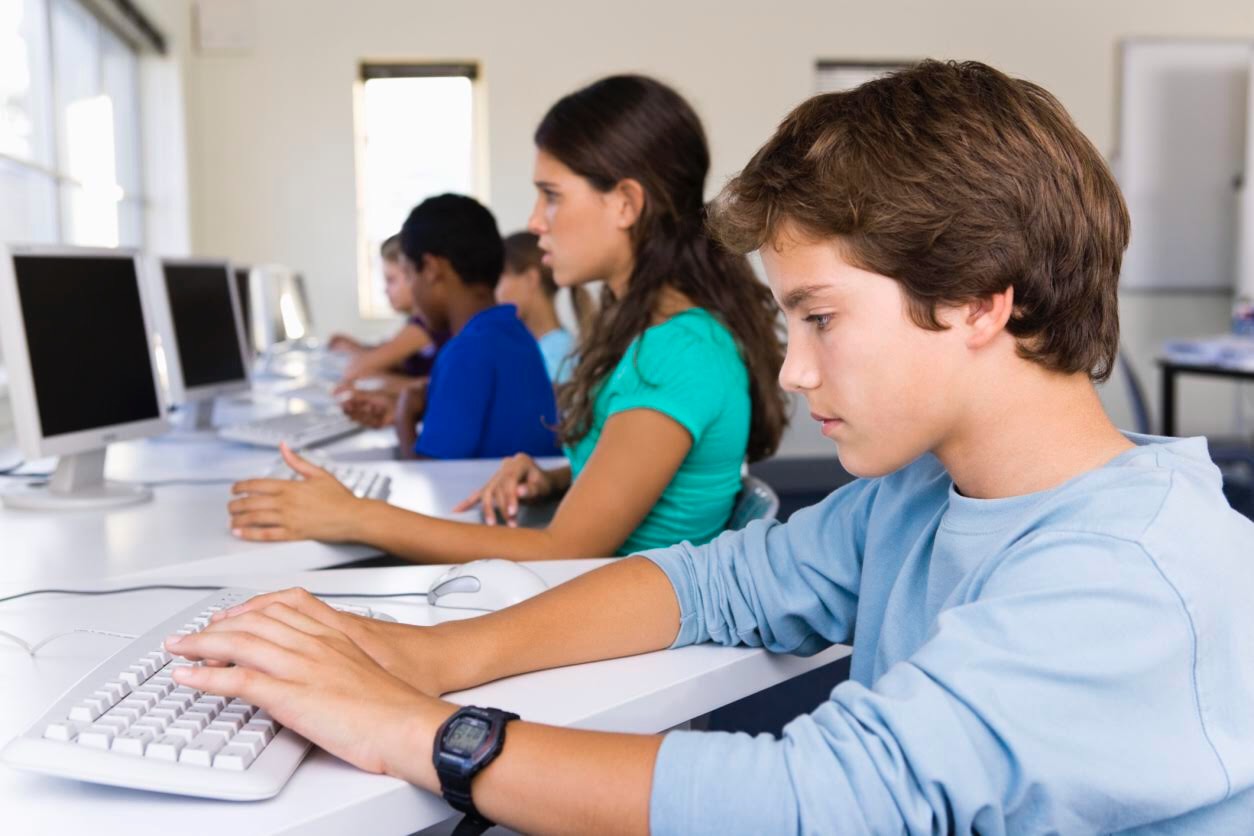 Lynnhaven Academy now offers Lynnhaven Online for middle and high school students in grades 6-12. They have grown up with the Internet, and use technology to connect with each other and their interests every day. Who better to take advantage of the benefits and possibilities of an online learning experience and completing high school.
Lynnhaven Online is a viable option for home school students, students who struggle to attend school on a normal basis due to anxiety or school avoidance, or because of unfortunate bullying by their peers. It's also a great option for students to simply get ahead, whether it's during summer school or throughout the school year. Students can enroll in as few as one class or as many as six. The curriculum is in line with Common Core State Standards and the Virginia Standards of Learning. We also offer an array of comprehensive electives such as Business Management, Forensic Science, Fashion Design to name a few, and three world languages: French, German, and Spanish. Our online platform is student friendly and easy to navigate. Students can easily keep track of their progress and parents can get regular reports. It is accessible 24 hours a day, 7 days a week, anywhere in the world! It's even mobile friendly. Students can go at their own pace. We offer a comprehensive online orientation for students and families so they can fully maximize the learning experience. If you are in the local RVA area, we can schedule face to face training. Families can sign their children up in five easy steps. For more information, please email online@lynnhavenacademy.org
Accreditation
Lynnhaven Online is a program of Lynnhaven Academy, which is accredited by the AdvancED Accreditation Commission, Southern Association of Colleges and Schools, NCA Commission on Accreditation and School Improvement, & the Northwest Accreditation Commission. We are also members of the Virginia Council for Private Education and the National Association of Independent Schools.