Cheers to 18 Years! Open House Event At Crossroads Irish Dance
Crossroads Irish Dance will be hosting an Open House Event on Saturday, September 7th from 10:00-12: 30 pm. Crossroads is excited to be celebrating their 18th year of offering Irish dance education to Richmond and want YOU to be a part of the celebration.
Crossroads welcomes Toddlers, Kids and Adults to the event where they can try a FREE class, receive information, register for classes, games, prizes, and MORE!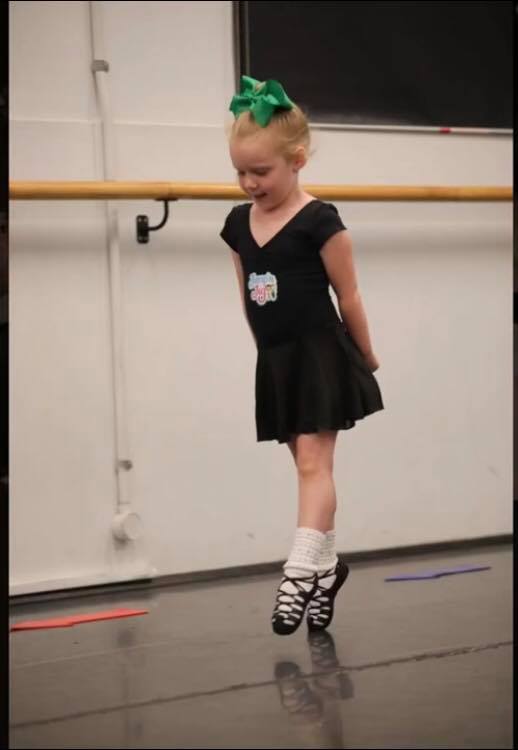 LIVE entertainment by Crossroads Troupe will also be included including some great discount offers, giveaways, and raffles.
Try A Class With Us
 Jump'N Jig- Free Class (Ages 2-5) = 10:15-10:45am
 Intro for Kids (Ages 6 to 12) = 11:00-11:30am
 Intro for Teen/Adults = 11:45-12:15pm
Programs at Crossroads Irish Dance
Jump' N Jig- The Complete Irish Dance Preschool Program (Ages 2-5)
 Jump'N Jig is a licensed Irish dance preschool program designed to help pre-schoolers develop coordination, self-esteem, and social skills through Irish dance, music and play.
 Classes provide pre-schoolers with the fundamental basics of Irish Dancing through the use of popular nursery rhymes, Irish music, the use of props, color and plenty of fun.
 Have your little one to JUMP Onboard with Us!
Intro Irish Dance For Kids (ages 6-12)
 This class is the 1st step in their Crossroads Journey focusing on teaching dancers the building blocks of Irish dance.
 Dancers will learn the essential basics of Irish dance movements and steps and be introduced to counting and speak
Gaelic phrases.
 Opportunity to also participate in various community events and the Spring Showcase
 Graduation Day: Dancers receive a medal and certificate their last class as their graduate to the next level in the Journey.
The Adults of Crossroads (Exclusive Adult Program)
 The Adults of Crossroads is the exclusive Adult Program at Crossroads where adults in the Richmond area are able to do something that is fun, social and great exercise.
 With adults ranging from age 23-60 from brand new to experienced level, they are a wonderful group that enjoys not only the exercise but also the social aspect too.
New dancers will cover basic Irish dance moves and rhythms, proper technique, and show you how to stretch and
strengthen your body for dance.
For dancers with a little more experience, exercises and drills will help you refine your technique, and additional dance
options will be introduced.
 We offer social fun, encouraging class setting and engaging exercise without the price of a gym!
Be a Part of The Crossroads Legacy Going Strong Since 2001!
For more information about Open House Event or classes visit them online at www.crossroadsirishdance.com OR email atinfo@crossroadsirishdance.com.