Every time we go out to eat my children are in absolute awe over the entire process. From reading the menu to receiving food, the whole restaurant experience is still magical in their young minds.
My 7-year-old asked me how she could work in a restaurant one day, and since she's quite a few years away from getting a work permit, we thought we'd start by giving her some firsthand experience and set up a mock restaurant at home.
The set-up:
Pick a theme: My daughter wanted to serve an assortment of rainbow-colored foods, so we named our restaurant The Rainbow Cafe.
Choose a menu: We opted for a simple meal of delivery pizza, homemade salad, and a frozen dessert. Then we designed our own menu to include a few choices for our "guests." We printed ours out, but your kids can make handmade menus too!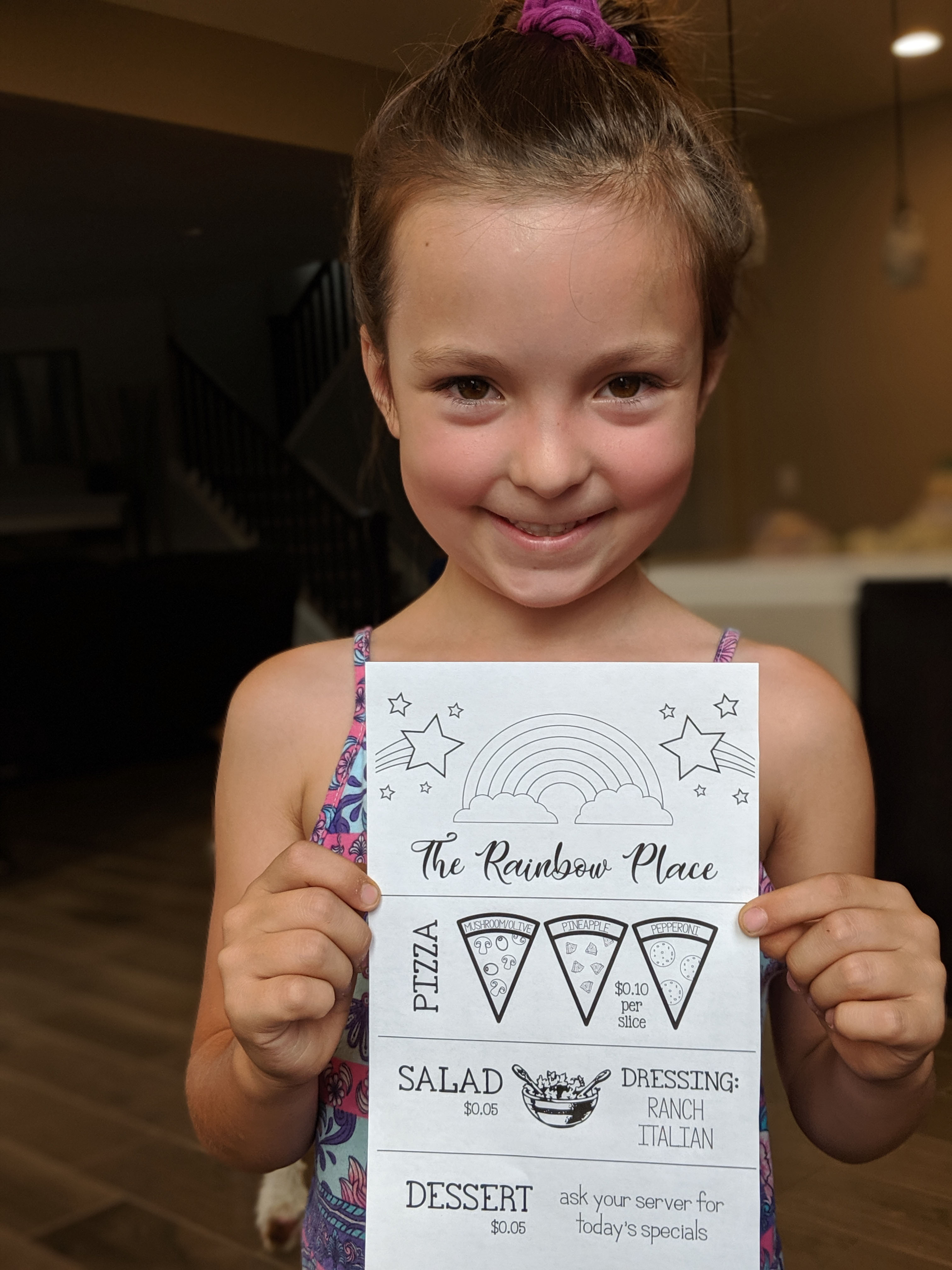 Set the scene: Coloring pages are common to keep kids busy in many restaurants so we designed our own to fit the theme. We used free puzzle designer websites to create a custom word search and crossword puzzle and added them to an 11x17-inch sheet of paper to double as a placemat. A faux flower centerpiece and color-coordinated napkins and plates rounded out the look.

The big night:
Our meal commenced just as it would in any restaurant, but it wouldn't have been possible without some thoughtful preparation. Here's what helped us ensure a successful evening with our 7-year-old waitress:
We set the table together with silverware, placemats, and coloring utensils.
Glasses were pre-filled with ice and kept in the fridge.
Paper plates and napkins gave us peace of mind as our daughter tried juggled multiple plates at once. Plus, it made for easy cleanup!
A notepad to jot down orders.
Menu items were labeled with prices so that our daughter could independently determine each guest's bill at the end of the meal (sneaking in math skills!). We kept things simple by assigning items as just a nickel or dime each. And yes, she got to keep her earnings!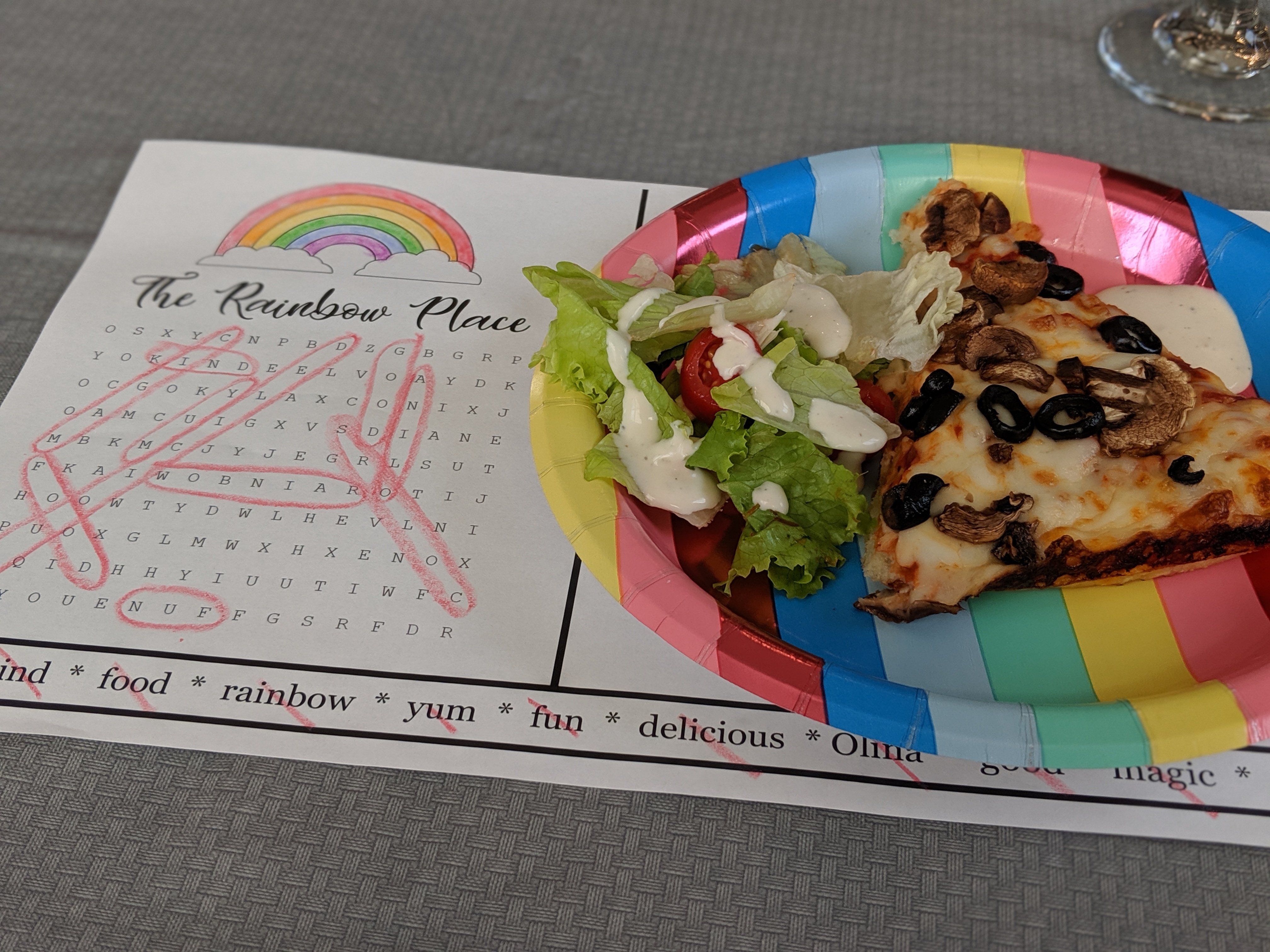 I had no idea just how successful creating an in-home restaurant would be in encouraging our children to help out in the kitchen. By the time we had finished cleaning up our meal, the kids had already made big plans for their next in-home restaurant. Looks like this will be a regular event at our house, and maybe, if we're lucky, one day soon they'll even cook the meals themselves!
Sarah Hauge is the publisher of Macaroni Kid Englewood, Greenwood Village, Centennial, Colo.