Hi Richmond Friends,
Happy New Year., 2021 has arrived. I hope everyone had a nice, safe and peaceful holiday season. Ours was very quiet, it was the first holiday in my memory that it was just us and we made it work;. We missed our family and friends, but it was all ok. I was more excited to be off from school than I was when I was a student! Back to a routine now, not sure we are ready.
I did not set a long list of resolutions, I am keeping it so simple for myself as my life has been so different lately. I have a word of the year- HOPE. I am going to hold hope for myself, loved ones, and all of you that this year brings us all some more peace. I plan on incorporating ways to take care of me a little more, although I do not have the answers as to how, YET! Have you made some plans of your goals for the New Year?
The National Park Service has announced that the public will be invited to experience all national parks, without entrance fees, on SIX days in 2021 and you can start planning now.
I have missed publishing the last 2 weeks, but we are back and cannot wait to share all our community has for you.
If you have a business you would like to share with our readers, please get in touch, We have many ways to help get the word out on all you do and will work with you and your budget.
Our calendar continues to grow, we hope you find some great local activities to keep your family busy. This week there is a lot of fun to be had in RVA! Many are local, outside activities.

My favorite quote of the week: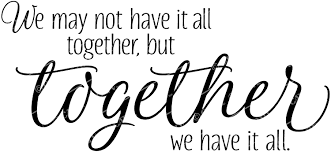 We are all in this together. If you have the info you want to be shared, please get in touch. We want our platform to be one of support and assistance. The more we help, the better I feel. Please get in touch.

Until next time, with love and gratitude,

Stay safe & well
Carissa