HI Richmond friends,
Happy May, Mother's Day is approaching, one thing I can say about this holiday for me, is that it isn't about the biggest and grandest of gifts, it is about the simplest and easiest of wishes.
Here is my wish list this year:
That my children all know the depths of my love & that I will do all I can for them- always
That I get served coffee in bed and stay there an hour longer than I usually do
That I do not have to cook or clean for the day
That I feel the sunshine on my face & laughter in my heart
May you all feel appreciated , loved and may you all have a peaceful day. I hope it brings such joy,
Our calendar is growing and it feels great to be adding so much to share.
We are continuing to add to our Summer Camps and hope it Is helpful in planning your Summer.
Learn about the National Park Access Pass here.
If you would like to advertise your local business, in any way, we would love to help you. Get in touch with Carissa.
My favorite quote of the week: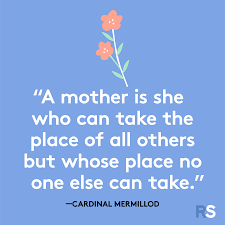 We are happy to be able to be a resource for our Richmond families and want our platform to be one of support and assistance. The more we help, the more we can do, the stronger our community will be.

Until next time, with love and gratitude,

Stay safe & well

Carissa